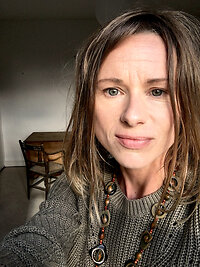 Psychotherapy: Vauxhall
Psychodynamic Psychotherapist working in London and Chelmsford at:
Southbank Counselling
China Works, London SE1 7SJ
Monday and Friday
and
Priory Chelmsford
Tuesday, Wednesday, Thursday
Background and Training:
With a background in literature and film and a lifelong interest in dreams, I have substantial experience of working therapeutically with artists, actors, writers and musicians and with people who wish to express themselves more creatively. I believe creativity can be healing, as long as the fear and resistance can be understood and worked through.
I work in particular with depression, anxiety, loneliness, stressful relationship and the feeling that something is missing. I believe we are all searching for meaning and fulfilment and the search is a lifelong quest since life is always changing.
I trained in Psychodynamic Psychotherapy at WPF Therapy and graduated in 2014.
I have also worked for 5 years with domestic violence and undertaken placements for 2 years with LGBTQ issues and 2 years with primary school children, using art and play therapy.
I am accredited by the British Psychoanalytic Council (
BPC
) and adhere to their code of ethics.
***
In the first instance, call me on 07815 852565 or
email
to discuss what's on your mind and arrange an initial consultation.
***